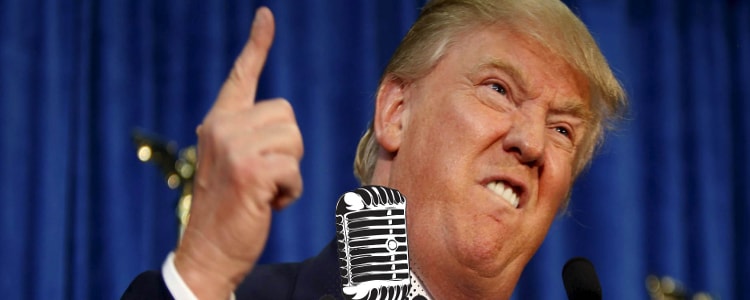 Look, you may be the biggest Trump supporter in the world, but that doesn't change the fact that from a historical perspective, his track record with public companies isn't so hot...
By Jeff Siegel
Updated October 26, 2021
Right now, there is a bureaucratic gridlock threatening the integrity of our entire medical system. And it's happening in complete silence...
By Luke Sweeney on October 25, 2021
Like the Chesapeake Bay a few weeks back, the markets are extremely volatile right now. But this simple lesson about stocks will ease your angst.
By Sean McCloskey on October 22, 2021
Most investors can't pull off a single double-digit gain in a year, but with this private solar investment you can make right now, you could be looking at monthly double-digit gains.
By Jeff Siegel on October 21, 2021
Energy and Capital editor Keith Kohl pulls back the curtain to reveal a devastating crisis inside the biotech industry.
By Keith Kohl on October 20, 2021
The first Bitcoin-linked exchange-traded fund officially launched today. It will trade on the NYSE under the ticker BITO. However, analyst Christian DeHaemer doesn't recommend buying Bitcoin here...
By Christian DeHaemer on October 19, 2021
Just in time for Halloween, something spooky is happening in the energy market: Coal is crawling out of the grave to reclaim its old seat at the table.
By Luke Sweeney on October 18, 2021
Analysis and Opinion
Resources and Reports
Wi-Fi could have a rival... Li-Fi is a technology that uses LED light waves to connect to the Internet with a more secure connection and higher speeds than Wi-Fi.
Coal was once the powerhouse of the United States. But now our reliance on it is diminishing and we're turning to something else: natural gas.
Are lithium batteries to replace oil one day? The electric vehicle movement is gaining momentum every day but there is a little-know aspect of these 21st century cars that is fueling the future and investors are beginning to take notice.
Shale gas stocks are going to soar as shale-gas boomtowns are popping up all across the country.
Investing in cryptocurrencies can be overwhelming. It can be hard to make a decision on what to buy, where to buy from, and most importantly, when…